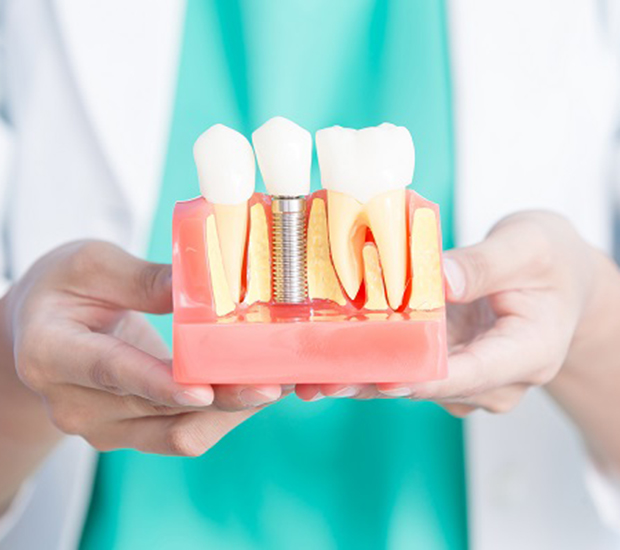 Medicare – Dental implants
Vista, CA
Financing Your Dental Implants
1 Doctor. 1 Office. 1 Fee.
Our foremost priority at North County Cosmetic and Implant Dentistry is your oral health. This philosophy is reflected in our office, our process, and the results our patients achieve. And to this aim, we don't want the cost of dental implants to prevent you from getting the care you need.
We understand that cost is a concern for many of our dental implants patients in the San Diego area. To help our current and prospective patients fit dental implants into their budgets, we work with your dental insurance as well as offering a number of dental implant financing options.
If you have any questions regarding insurance or financing options, contact our office today and our friendly team will assist you.
Our Dental Implant Payment and Financing Options
Medicare-Certified Provider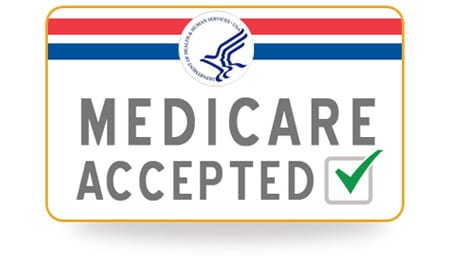 Wondering if you can get dental implants with Medicare? Dr. Henninger is a Medicare-certified provider for dental implants. This means that at our office, Medicare will cover medically necessary oral surgery related to dental implant procedures. Very few dentists in the United States are certified to treat Medicare patients.
If you have a condition that is deemed a medical necessity during your treatment, Medicare may be able to cover part of your dental implant treatment. You may qualify if you have a condition that could worsen if it's left untreated.
Many patients are able to cover 30% to 50% of their dental implant procedure costs with the help of Medicare. If your current Medicare plan doesn't include dental services, you may be able to switch to a plan that does.
Medically Necessary Conditions
The only way you can be certain if you qualify for Medicare coverage for dental implants is to have a consultation with Dr. Henninger. But generally, if you have a condition that requires special treatment during the dental implant procedure, Medicare may provide the costs for it.
Oral disease is known to worsen other diseases, including heart disease, stroke, lung infections, and can be a factor in pneumonia. People with diabetes are also more at risk from oral infections because the bacteria can spread to other parts of your body and cause additional infections. You may also be more at risk if you have COPD, GERD, or other GI issues.
If you have any of these conditions, you may qualify for dental implant Medicare coverage. To find out if you're a candidate for this coverage, schedule a consultation with Dr. Henninger.
CareCredit and LendingClub
We work with CareCredit and Lending Club. These programs allow you to make flexible monthly payments towards the dental treatment you need. Patients who qualify may also be eligible for interest-free financing options with 18- and 24-month deferment periods.
Applying for CareCredit or Lending Club is easy and can be done online.
Bank Financing
Our office also works with BBVA Compass, which offers healthcare financing. We can put you in touch with a BBVA representative who can walk you through your application.
Dental Insurance
We accept any dental insurance that allows you to choose your own provider (PPO). We also will file claims for you at no additional charge. If you bring your insurance with you at the time of your consultation, we will verify what benefits you may have that can be applied to your implant treatment plan.
Frequently Asked Questions About Paying for Dental Implants
How Much do dental implants cost?
The cost of dental implants is one of the most frequent questions our patients ask. The cost of your dental implant procedure depends on the number of missing teeth, your oral health, and other factors. We always provide two to three treatment plans to choose from and help you pick the best option that fits both your needs and your budget.
We also help you find the payment and financing options that will work best for you.
Does my dental insurance cover dental implants?
Some types of health and dental insurance plans may cover part of the costs of your dental implants. How much is covered depends on several factors, including why you need the implant. If your tooth was lost due to an injury or accident, or if the tooth loss is causing additional medical issues, your insurance may be more likely to cover some of the fees.
The best way to find out if your insurance will cover the cost of your dental implants is to contact our office in Vista and our friendly team will assist you.
Does Medicare cover dental implants?
Medicare covers medically necessary oral surgery related to dental implants. Medicare for dental implants often covers between 30% to 50% of oral surgery procedures for dental implant treatment if it's medically necessary.
Medicare won't cover the dental implants procedure itself, but it will cover related services such as hospital costs. The only way to know for sure if you qualify for dental implant Medicare coverage is to schedule a consultation with Dr. Henninger by calling (760) 940-2273 or by filling out our online contact form.
What if you find that my Medicare plan excludes dental services?
If your Medicare plan excludes dental services, you can switch to a plan that includes them. At the start of the new year, your plan will include dental services and you may qualify for dental implant coverage. We can help you find the plan that's right for you, so you'll be certain you choose one that includes dental coverage. Please feel free to call us by dialing (760) 940-2273 if you have any questions, and we'll be happy to help you.
Recent Posts
Every day, men and women serve our country with unwavering dedication, defending freedom and safeguarding peace. However, the sacrifices made by our veterans often extend beyond their time on the battlefield. Many veterans face unique challenges upon returning home, including physical and mental health issues. Recognizing the importance of supporting our veterans, we here at…