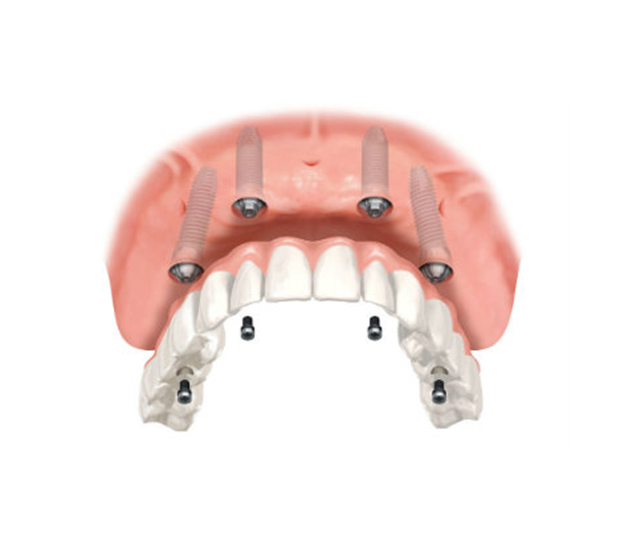 Teeth In A Day
Vista, CA
With our new procedures, you can be eligible for same day dental implants and enjoy a new set of permanent teeth in as little as one day.
Are You Frustrated with Traditional Dentures?
You don't have to settle for dentures! The revolutionary Teeth in a Day dental implant procedure is different than traditional dentures. Dentures are removable and held in place by adhesives and suction. While dentures are an economical way to replace all of your teeth, they can restrict what you can eat, how you taste your food, and can impact your speech. Dentures also do not prevent future bone loss.
A fixed bridge, delivered by the Teeth in a Day procedure, is more stable than dentures and provides the following benefits:
Immediate functionality
Natural look and feel
Secure/Stable
Permanently attached to your jaws, like teeth
Preserves jaw bone
Can last a lifetime with proper care
No dietary restrictions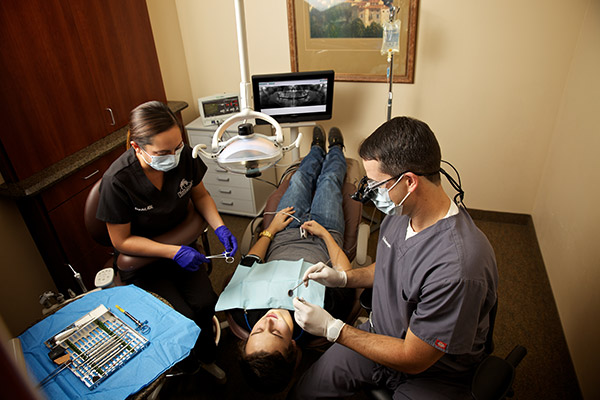 Dentist in San Diego, CA offers teeth in a day option for patients seeking immediate dental implants
At North County Cosmetic and Implant Dentistry, we utilize advanced to create a natural-looking smile that is custom fit for you. With Teeth in a Day, we use four or more dental implants that are strategically placed in the jaw bone to provide a secure foundation for a new arch of teeth. A full dental bridge is custom-designed and secured to the implants, leaving you with a comfortable, fully-functional new smile.Our high-quality are designed to replace teeth that can last a lifetime! With proper home care and regular dental visits, you can enjoy your new set of teeth for life.
Not a Candidate for Traditional Dental Implants?

Do You Have Loose, Broken Down, or Missing Teeth?
Have you been avoiding removing loose or infected teeth because you have been told dentures are your only option? The Teeth in a Day dental implant procedure is a viable option for many patients who are looking to avoid dentures. In many cases your teeth can be removed, implants can be placed, and you can leave our office with a new set of fixed teeth in just one visit. If you are interested in learning if you are a candidate, contact our office today to schedule your consultation.
Teeth in a Day can be used to:
Immediately replace loose, broken down, or missing teeth
Replace an upper or lower partial dentures
Replace dentures
Avoid long healing periods without teeth
Minimize the recovery time of traditional implant procedures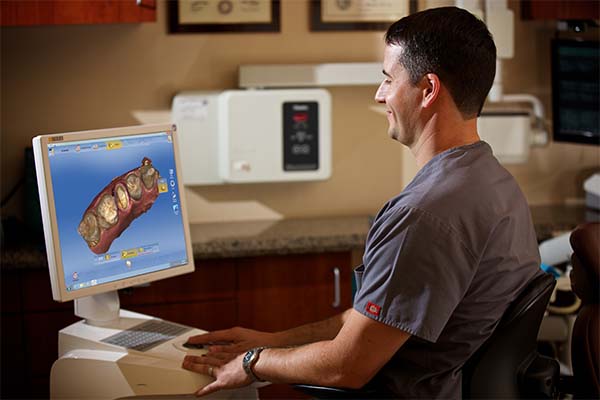 Recent Posts

Sara is as big-hearted as you can get. With a calling and talent to serve others, Sara found purpose volunteering at orphanages across the world, especially in India.Unfortunately, Sara also had struggles with mental health. A combination of anxiety, depression, and eating disorders had ravaged her body. As a result, her oral health took a…