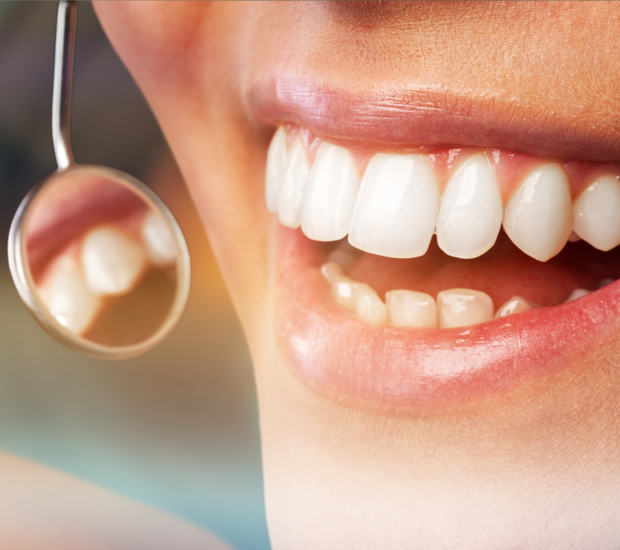 LANAP® Periodontal Treatment
Vista, CA
Periodontal disease, commonly referred to as gum disease, affects nearly 80 percent of the U.S. population, yet many fail to see a dentist because of fear related to receiving treatment.
At North County Cosmetic and Implant Dentistry of San Diego, we never want you to forego treatment because of fear. In addition to our multiple sedation dentistry options, we've also invested in revolutionary advanced technology and proudly offer the Laser Assisted New Attachment Procedure (LANAP®) to treat moderate to severe gum disease.
LANAP® is an innovative FDA-approved, minimally invasive alternative to traditional gum disease treatment. This no cut, no sew procedure uses laser technology to precisely remove the bacteria from the periodontal pockets without damaging the healthy bone and tissue of the surrounding areas.
Patients who choose LANAP® can expect
A more comfortable procedure, since there are no scalpels or stitches used
Less bleeding and inflammation
A faster recovery– most patients return to normal activity within 24 hours or less
No gum recession since the laser specifically targets the bacteria but doesn't have any effect on healthy tissue
To save their existing teeth—LANAP

Ⓡ

stimulates and regenerates bone growth around teeth to keep them in place
Recent Posts

Sara is as big-hearted as you can get. With a calling and talent to serve others, Sara found purpose volunteering at orphanages across the world, especially in India.Unfortunately, Sara also had struggles with mental health. A combination of anxiety, depression, and eating disorders had ravaged her body. As a result, her oral health took a…