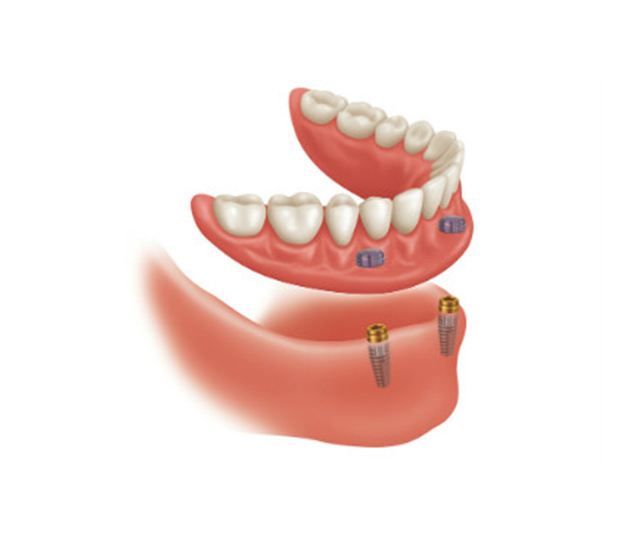 Snap In Dentures
Vista, CA
Depending upon each patient's needs, we have several tooth replacement options available to treat missing teeth. Whether, it is a partial bridge or snap in dentures we will take great care in ensuring the best possible solution, including fit and comfort for each of our patients.
Are you tired of loose or ill fitting dentures?
Tooth loss is a very common issue that many people experience. More than 35 million Americans do not have any teeth. Of that group, about 15 percent have dentures fabricated each year. While some people can function comfortably with traditional dentures, others have a hard time adjusting to wearing a removable prosthesis. Traditional dentures rely on suction or adhesives to stay in place. Lower dentures in particular usually require sticky, messy adhesive to keep from "floating" around in your mouth. This slipping and sliding causes discomfort, sores, difficulty eating and speaking, and frustration for many denture wearers.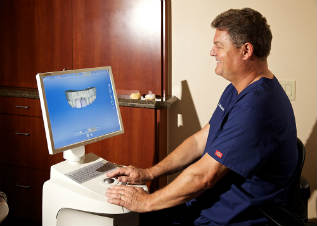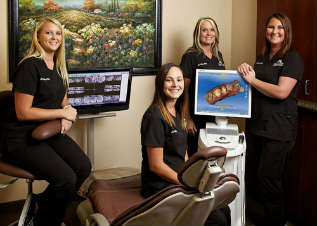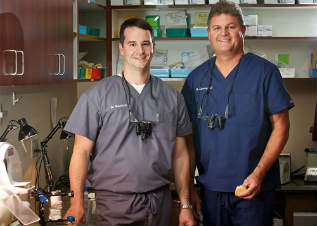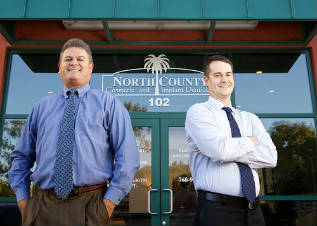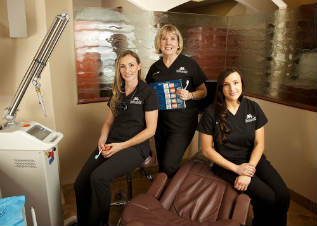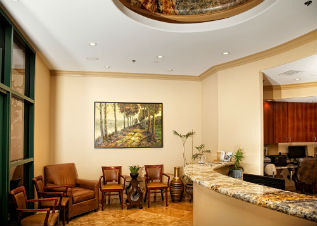 After a thorough consultation, depending on your particular needs and factors such as bone level, medical history, and finances Dr. Henninger and Dr. Huenegardt will work closely with you to help decide which tooth replacement option is ideal for you. Dental implants, Teeth in a Day, and Snap In Dentures are just a few of the possible treatment options you may have.
Snap In Dentures are an ideal choice for many of our patients in the San Diego area. Snap In Dentures operate similarly to traditional dentures with the added stability of snapping on to a pair of dental implants. They are an affordable alternative to permanently fixed teeth, such as Teeth in a Day. In essence, they are dentures that are anchored to your jaw, rather than simply relying on suction to stay in place.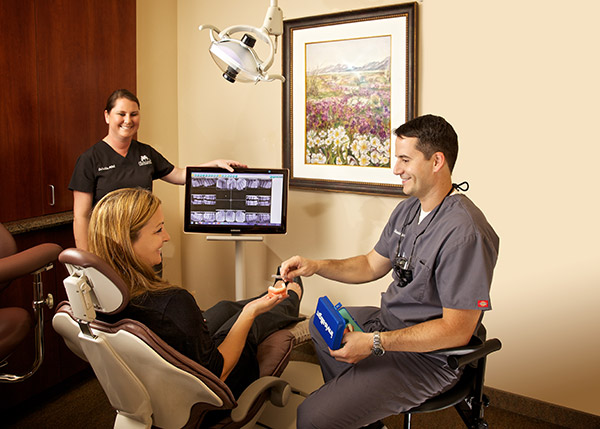 Patients that choose snap in dentures from our San Diego implant dentists will find that they are more stable than traditional dentures. Since they are primarily retained by the implants placed in your jaw, as opposed to suction alone, they can be made smaller and tend to be less bulky. Normal activities such as eating and talking are easier and the fear of your denture falling out of your mouth is eliminated.
Kay is thrilled with the result of her implant supported dentures from North Country Dentistry
If you are currently wearing ill-fitting dentures and are frustrated with them, or would like to talk to one of our doctors to find out if snap in dentures are an option for you, call our office to schedule your complimentary consultation today!
Recent Posts
Every day, men and women serve our country with unwavering dedication, defending freedom and safeguarding peace. However, the sacrifices made by our veterans often extend beyond their time on the battlefield. Many veterans face unique challenges upon returning home, including physical and mental health issues. Recognizing the importance of supporting our veterans, we here at…