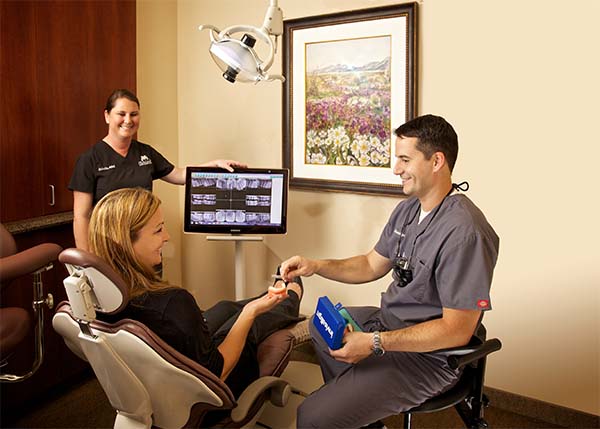 Clear Aligner Therapy
Vista, CA
Clear Aligner Therapy takes a modern approach to straightening teeth, using a custom-made series of aligners created for you and only you.
Traditional metal braces have been a reliable way to straighten teeth for many years. Though they remain effective, many patients are reluctant to wear them due to the social embarrassment and physical discomfort caused by metal wires. Not to mention, braces limit the foods you can eat and are difficult to keep clean.
Thanks to advances in technology, a more convenient and attractive option is now available. Clear Aligner Therapy uses clear, removable aligners to gradually shift your teeth into the desired position. They're personalized to each patient for maximum comfort and can straighten your teeth up to two times faster than metal braces.
Explore our guide to learn more about Clear Aligner Therapy and its benefits.
A Convenient Alternative to Braces
Why our San Diego Dentists Recommend Clear Aligner Therapy
Clear Aligner Therapy offers a variety of advantages over metal braces, such as:
Discreet — The clear aligners are nearly invisible when you smile.
Removable — You can easily remove your aligners before meals, allowing you to eat without restrictions.
Fast — Clear Aligner Therapy treatment works up to two times faster than traditional braces.
Comfortable — Each set of aligners is customized and individually trimmed to ensure a perfect fit.
Predictable — Our iTero® technology can predict what your new smile will look like with stunning accuracy, giving you full confidence in the procedure.
The Clear Aligner Therapy Process
During your complimentary consultation, Dr. Henninger will use our iTero scanner to create a highly accurate 3D model of your smile. This data is sent to a laboratory where your aligners will be customized to match the exact shape of your bite.
After you receive your first set of aligners, you'll swap them out for new ones approximately every two weeks. Each set is designed to only act on certain teeth, subtly shifting them with unmatched precision until your expected results are achieved. In most cases, treatment can be completed in just 9 to 15 months.
Frequently Asked Questions
Does Clear Aligner Therapy hurt?
Since each set of aligners is customized to your teeth, Clear Aligner Therapy is far more comfortable than metal braces. You'll never have to worry about painful bracket adjustments or metal wires poking your cheeks and gums. Though you may experience some mild discomfort after first receiving your aligners, this should fade within a few days.
Is Clear Aligner Therapy covered by insurance?
Most insurance providers offer the same coverage for Clear Aligner Therapy that they offer for braces. In most cases, the full treatment won't be covered, but insurance should help to reduce your total cost.
How do you clean and maintain your aligners?
Clear aligners are much easier to maintain than metal braces — simply brush them every morning and evening. It's also important to brush your teeth and floss after meals before putting your aligners back in. This prevents food crumbs and other bacteria from getting trapped under your aligners and causing an infection.
Can I remove my braces and get Clear Aligner Therapy?
In most cases, the answer is yes! Many patients become annoyed by the hassles of metal braces and ask if they can switch to Clear Aligner Therapy. If you're one of these patients, Dr. Henninger will examine your teeth and help you determine if Clear Aligner Therapy is the best treatment for you.
Recent Posts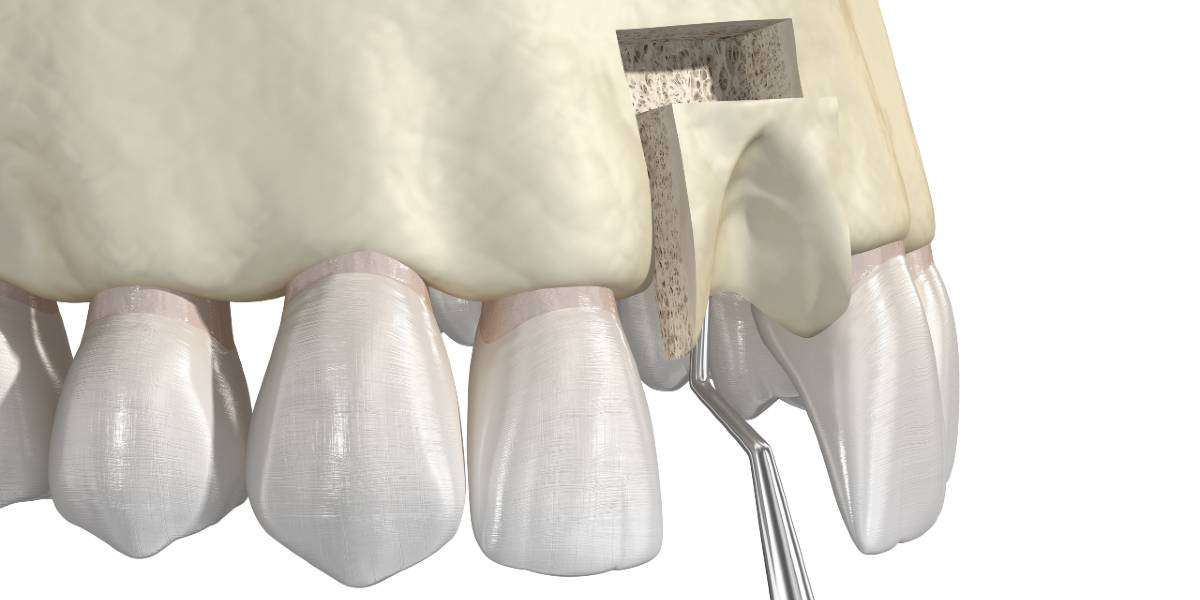 A dazzling smile is a powerful asset, but sometimes achieving it requires more than just regular dental care. If you are interested in dental implants but have been told you don't have enough bone density to support them, or you've lost bone from trauma, infection, or periodontal disease, North County Cosmetic and Implant Dentistry in…