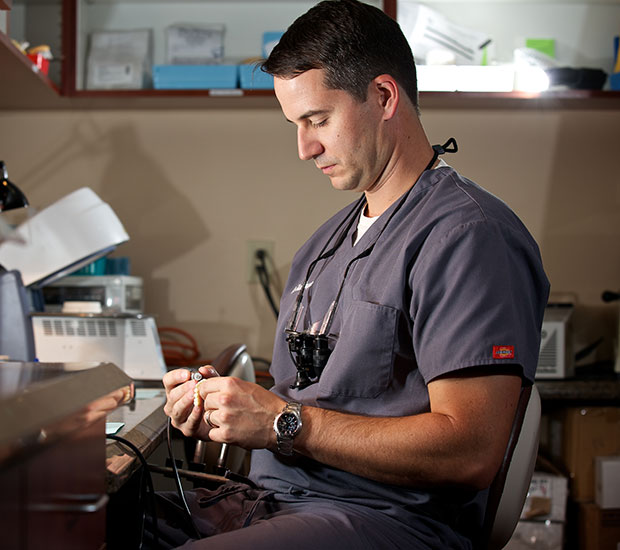 Our Process
Vista, CA
In many cases, successful dental implant procedures require greater preparation. At North County Cosmetic and Implant Dentistry, patient comfort, patient safety, and successful outcomes are what makes us leaders in dental implant therapy.
Our training in the latest techniques and the use of the latest technology is what sets our San Diego implant dentists apart from other dentists.
All of our implant procedures are planned through the use of our in-office 3D ICAT® CT scanner. This technology allows us to virtually place implants in your mouth before we actually perform the procedure for you. We also utilize this technology to perform CT guided implant placement. This technology ensures that dental implants are placed exactly where we planned and allows us to place implants in places where other dentists thought that it might not be possible.
Check out what others are saying about our Our Process services on Yelp: Our Process Vista
Contact Drs. Henninger and Huenergardt's office today to learn how you can upgrade your smile with Teeth in a Day dental implants in San Diego, CA! Schedule your consultation by calling (760) 940-2273.
Recent Posts

Sara is as big-hearted as you can get. With a calling and talent to serve others, Sara found purpose volunteering at orphanages across the world, especially in India.Unfortunately, Sara also had struggles with mental health. A combination of anxiety, depression, and eating disorders had ravaged her body. As a result, her oral health took a…