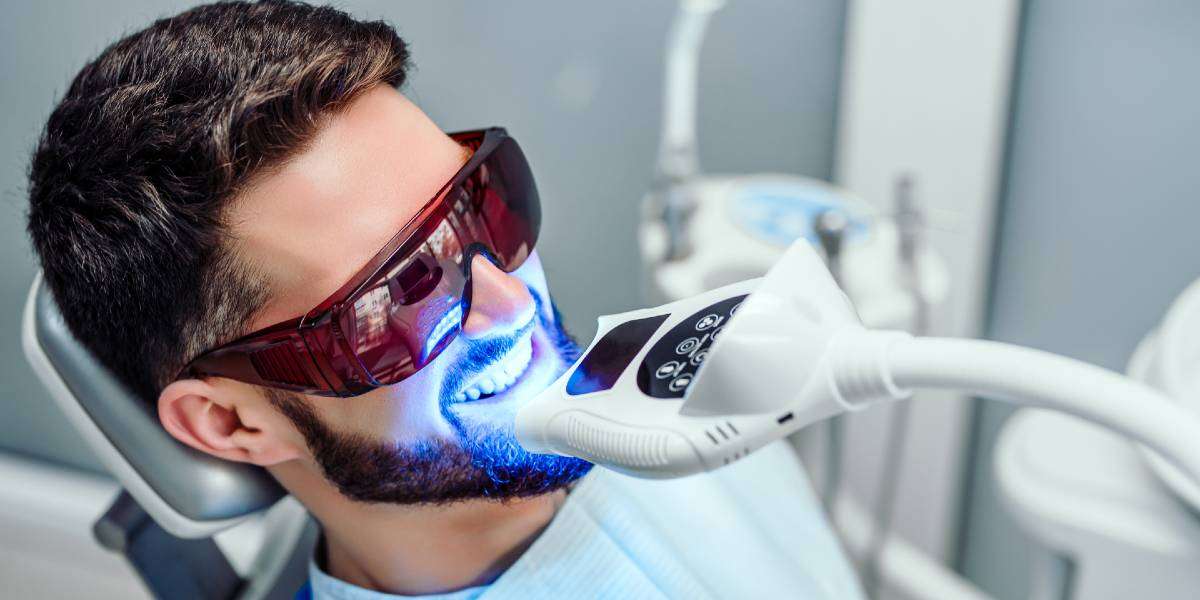 Brighten Your Smile with Tooth Whitening
The easy way to a dazzling smile.
Fed up with ineffective over the counter whitening products? While toothpastes, gels, and strips make bold claims, the truth is that OTC products can only whiten your teeth by a shade or two.
Dramatically whiten your teeth in just a single visit.
Our in-office treatments are much more powerful and safe than any over the counter product. With significantly higher concentrations of whitening agents, our in-office treatments combine a gel painted onto the surface of your teeth with a powerful UV light to produce lasting results in just one visit. We can also fit you with custom trays that you can use at home while you're relaxing or even sleeping. And if your teeth are deeply stained or discolored from medicine or fluoride, our dental bonding and porcelain veneers can permanently transform your smile.
In-Office Tooth Whitening
Check out what others are saying about our in-office tooth whitening on Yelp: Whitening Vista
Don't wait for a whiter smile.
If you're ready to brighten your smile, make an appointment to meet with the doctors at North County Cosmetic and Implant Dentistry today. We'll examine your teeth to determine what type of whitening treatment will work best for you and talk about your options.
Whether you are looking to whiten your teeth a few shades, or also want to address chips, cracks, or other imperfections, we'll help you find a way to quickly transform your smile.
Whitening treatments include:
Perio Protect – tray therapy that also treats gum disease and freshens your breath
In-office whitening – whitening gel, UV therapy, or a combination of both
At home whitening – custom trays to deliver whitening gel to your teeth once a day for several days
Dental bonding – light-colored resin that hides deeper staining and discoloration
Porcelain Veneers – custom-made layers of porcelain bonded to the front of your teeth
Porcelain Crowns – custom made "teeth" that surround your entire tooth
Recent Posts

Sara is as big-hearted as you can get. With a calling and talent to serve others, Sara found purpose volunteering at orphanages across the world, especially in India.Unfortunately, Sara also had struggles with mental health. A combination of anxiety, depression, and eating disorders had ravaged her body. As a result, her oral health took a…